One-on-one Sessions with a Bliss Baby Yoga Facilitator
We know that having someone to ask questions and give you their devoted attention as a new teacher or student is invaluable to learning. That's why we highly recommend having a one to one video call with one of our senior Bliss Baby Yoga teachers at the end of your course or at anytime in your teaching journey!
We have senior facilitators available all year round that can spend an hour with you online answering your questions about your training, specific yoga poses, anatomy and physiology, birth and even marketing! Just tell us what you are interested in and we can book you in with the right person.
How are these sessions conducted?
These sessions are conducted via Video Call from the comfort and convenience of your own home. After the session, you'll receive a recording of your session to keep – to prompt your memory of what you discussed / practised. And, if you choose the Personalised Yoga Session, you'll also be given your own 'bespoke' written yoga sequence (with illustrations) to support your ongoing home practice.
Accelerate your learning and professional development by enjoying some private, 'masterclass' time with your favourite Bliss Baby Yoga Teacher. This is your opportunity to 'pick our brains'! Come prepared with all the questions you've been wanting to ask about yoga and women's health.
Receive valuable feedback and suggestions to support your teaching – such as on sequencing, specialised posture & practice repertoires, use of props, developing and refining teaching and meditation scripts. This can help you move forward more confidently in your work in prenatal / postnatal / women's yoga / restorative yoga with your students.
You might also use this opportunity to ask questions about your own practice to receive fresh ideas, inspiration and valuable tips to support your health and wellbeing.
Think of your Bliss Baby Yoga Facilitator as your personal 'yoga coach': she is there to guide and support you in your goals and visions in your yoga teaching and/or niche yoga business management.

Who are these Mentoring Sessions for?
These sessions are for Bliss Baby Yoga course trainees and graduates – no matter what course you've done with us – and they are also appropriate if you've trained elsewhere and you would like to enhance your knowledge with some of our 'Bliss Baby magic'.
You don't have to be a yoga teacher! You might also benefit from these specialised mentoring sessions if you're a serious student thinking of undertaking yoga teacher training or you'd just like some help and advice with your own yoga practice.
You may also work in a related field such as a midwifery, birth support (doula), massage, or physiotherapy, and you'd like some pointers on how to bring a more gentle, feminine-yoga approach into your work with your clients.

How do the Mentoring Sessions work?
To get the most out of your online mentoring session we recommend you come prepared with any questions you'd like to ask as well any particular area of yoga for women or restorative yoga that you'd like to discuss further. You might even want to bring a sample sequence that you've been teaching or practising to get your Bliss Baby Facilitator's feedback.
Your teacher will then respond accordingly, which may involve, from time to time, her demonstrating or even taking you through yoga postures and/or practices (meditation, pranayama, relaxation).
PURCHASE
Can I choose my mentor/ facilitator?
Sure! If you have someone in mind or a specific area you want to focus on, eg Practical Philosophy Course facilitation or Anatomy & Physiology, then we will allocate you with that specific teacher. Just drop us an e mail when you book to [email protected] with your preferences.
Enjoy a fully personalized yoga session with one of our highly experienced and sensitive Bliss Baby Yoga teachers.
Tell us your goals for either enriching or kickstarting your home-practice, and your teacher will design a tailor-made yoga practice, just for you!

Who are these Personalised Yoga Classes for?
These private, online yoga sessions are for any level of yoga experience. You may be a yoga teacher looking for fresh inspiration and input in your home practice, or you may be new to yoga.
You may be looking for a therapeutic yoga sequence to help you with a stress-related, or women's health issue.
Or, you might be pregnant, or a new mother, and seeking an individualised prenatal or postnatal yoga session from one of our Bliss Baby Yoga experts that you can practice at home to support you during your pregnancy/ new motherhood.
It doesn't matter what is going on with your body. That's the beauty of these personalized, bespoke sessions; they are so much more preferable to the one-size-fits-all approach of group classes!
Your teacher can work with you on a yoga session that meets your specific needs as a woman.

How does it work?
The Personalised Yoga Class involves your Bliss Baby Yoga teacher taking you through a complete yoga practice that you can then keep to practise ongoingly at home, in your own time. Your session will generally involve a 10 minute introduction and orientation, then about 35 minutes teaching you your personalized sequence, and the last 10 minutes or so for any questions about your sequence.
Before you receive your online skype lesson with your facilitator, you will have completed a questionnaire giving your teacher specific information about your health background and intention and goals for your practice. For example, you may have a history of a menstrual health imbalance like endometriosis and you'd like a sequence you can practice at home to support your hormonal health, reduce your stress levels, and maybe help you get pregnant. Or, another example – you may just want a home practice that is more feminine and flowing to support your health, vitality and wellbeing. Whatever your needs, your teacher will do her best, using her skills and experience, to tailor a unique yoga sequence just for you.

PURCHASE
PURCHASE
Choose from the following senior Bliss Baby Yoga teachers:
NADINE O'MARA
MENTORING FOCUS – Prenatal and Postnatal Yoga Teaching, Setting up or running your Prenatal/Postnatal Yoga or Doula Business, Doulaing
Nadine O'Mara (E-RYT 200, RPYT, YACEP, Yoga Australia Lvl 3 Teacher, DONA Certified Doula) is an experienced prenatal and postnatal yoga teacher, doula, and our Bliss Baby Yoga Director who is passionate about supporting women's health, especially around birth.
Nadine  began her journey teaching yoga in 2005 and with time channelled this into teaching yoga for pregnancy, preparation for child birth and yoga for the postnatal period, having run classes both in Australia and the UK.  She sees teaching prenatal and postnatal yoga as such a unique gift – supporting students at their most vulnerable time. Sensitivity and understanding is key to your teaching.
In addition to sharing her knowledge in our Bliss Baby Yoga online courses and content, Nadine has run her own business Conscious Birth  for almost ten years in Sydney and now in Bellingen, NSW Australia.  Nadine provides doula support and yoga as well as prenatal yoga teacher training, birth education, self care and restorative yoga workshops for mothers, facilitates mother's circles, family yoga and retreats for women and/or families. She is most importantly a mama to two girls who get on the mat with her when they can.
Nadine has a wealth of experience to share with newer and trainee teachers in the area of pregnancy and birth and in running a feminine centred business.  She believes that teaching pre and post natal yoga helps facilitate a gentle birth and the creation of positive family life.
Nadine's specialisations:
Prenatal Yoga
Mother & Baby / Postnatal Yoga
Restorative Yoga
Family Yoga
Running your own yoga business
Running birth workshops
Women's circles & workshops for new mothers
Nadine is also a co-presenter for our Bliss Baby Yoga Online L2 Yoga for Fertility Teacher Training course and our Online L2 Restorative Yoga Teacher Training course.
KANAKO YAJIMA
MENTORING FOCUS – Prenatal and Postnatal Yoga Teaching , Alignment and Anatomy & Physiology
Kanako Yajima (E-RYT 500, RPYT) has long been a dedicated yoga student, teacher, and teacher trainer. She is very passionate about supporting women at all stages of their lives by sharing yoga practices that are individually relevant and accessible.
She has been trained in various styles of yoga including Solomon Yogalates, Ishta System with Rachel Zinman, and Vini Yoga and the Five Element Form with Peter Clifford. She worked closely with late Maria Kirsten whose amazing passion and work have inspired and continue to inspire the way Kanako works with her own body and with her students.
Kanako has also worked internationally in many teacher trainings, retreats and workshops as both interpreter (for Japanese groups) and as a teacher trainer.
Thanks to her experience as a yoga translator/interpreter (between Japanese and English) and her dedication to knowledge and growth, she has been immersed in various teachings including yoga philosophy, anatomy and physiology, pranayama and meditation, and her versatile and unique teaching styles reflect that extensive knowledge and experience.
Kanako is grateful everyday for being a mother to her daughter as it has been the most challenging yet beautiful and transformational yoga sadhana in life, and she loves sharing the magic of yoga practices with students from that heart-felt space.
Kanako's specialisations:
Yoga for pregnancy
Postnatal Yoga
Breath-centred Yoga
Mindful movement
Restorative Yoga
Accessible Yoga
Kanako is also a Senior Course Facilitator for our Bliss Baby Yoga Online Prenatal & Postnatal Yoga Teacher Training course.
CLAIRE HOLLOWAY
MENTORING FOCUS – Practical Philosophy for Parenthood Course and Facilitation
Claire Holloway is the founder of The Centre of Bright Beginnings, offering yoga, corrective exercise and educational support for those embarking upon or moving through the journey of matresence – not only those identifying as mothers, but any parents and care-givers or parents-to-be.
She studies and shares yoga through the lens of her personal experiences of becoming and being a mother. The cyclical nature of life and living are a prevalent theme running through her offerings and she is passionate about sharing the full breadth of yoga's ancient wisdom in a modern and practical way relevant to parents of today.
Claire is a mother of two and enjoys living in beachside Scarborough, Western Australia, where she shares yoga with the local community.
W: www.yourbrightbeginning.com.au
STAR DESPRES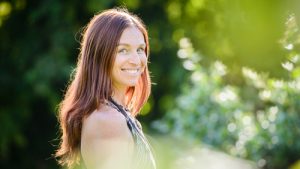 MENTORING FOCUS – Connecting with the divine feminine, listening to your intuition,Prenatal/Postnatal Yoga and Restorative Yoga Teaching
Star Despres is a devoted yogini, practising since she was 19 and teaching since 2006. She is a Senior Byron Yoga Centre qualified Teacher and Teacher Trainer, has been facilitating Bliss Baby Yoga teacher training courses since 2010. Star's passions rest in empowering women to reconnect with the divine feminine, no matter what stage of life they are in, and assisting them to find a more nurturing and sacred approach to life. She especially loves to support women through pregnancy, the postnatal period, perimenopause, menopause and times of exhaustion and depletion via the practise of Restorative Yoga and daily self care rituals.
Star is also the founder of Divine Star, an Online sanctuary honouring the feminine and offering private mentoring, retreats, workshops and circles to inspire women to reclaim their power and reconnect to their authentic selves. Her greatest role is as a mama of 2 daughters (17 years apart), and continues to fine tune the balance of work and Mamahood whilst also honouring her own needs.
Star's Specialisations:
Prenatal yoga
Postnatal yoga
Restorative yoga
Yoga for women's health
Self-care practises / yoga
The art of creating and holding safe space
Running women's workshops
Sequencing your women's yoga class
Star is also a Senior Course Facilitator for our Bliss Baby Yoga Online Prenatal & Postnatal Yoga Teacher Training course and Online L1 Restorative Yoga Teacher Training course.
TANYA NEATE
MENTORING FOCUS – Yoga for Fertility Teaching and running a successful Yoga for Fertility Business
Tanya Neate has been specialising in yoga for women's health since 2013. Running private yoga therapy and group yoga classes for women at all stages of life, but especially for those experiencing fertility issues, and prenatal and post-natal clients. Tanya has extensive training in Hatha yoga. She has also completed the Bliss Baby Yoga Prenatal & Postnatal Yoga Training and a 4-year Yoga Therapy Certification in the tradition of Krishnamacarya.
Complementing her work as a yoga therapist, Tanya is also a certified and registered counsellor and loves the way these two modalities intertwine.
Traveling with students from preconception all the way through to having them bring their bubs to "Baby & Me" yoga classes is an incredible journey, and the power of yoga to support this time of life always leaves Tanya in awe and feeling blessed to do this work.
BETH IVY BUXTON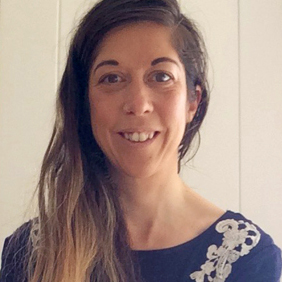 MENTORING FOCUS – Marketing your yoga or doula business
Beth Ivy Buxton is a mother of three, registered Prenatal Yoga Teacher (RPYT), Registered Children's Yoga Teacher (RCYT) and Registered Arts Therapist. She is passionate about helping others to thrive through yoga and movement, knowing first hand how powerful and supportive it can be.
When it comes to her role as Marketing Manager for Bliss Baby Yoga, Beth has a very feminine approach to marketing, which comes from her passion for connecting people and making life better. She often asks herself the question "how can I serve?" and uses this to inform what is created, shared and how she responds to our wonderful students and graduates. Beth loves to connect with students and share content which supports and inspires, seeing the ripple effects from the BBY courses through the amazing work happening here in our community.
Beth has worked in the space of Prenatal and Postnatal wellbeing for almost 20 years. She currently teaches prenatal, postnatal and children's yoga in 1:1 and in private group settings, along with integrating yoga and movement as an integral part of her Arts/Movement Therapy practice. She's been a keen practitioner of yoga since 2001 and you can find her at Wildflowers Creative Arts.
What past online mentoring / personalised class participants say:
'My online mentoring session with Star was fantastic, and exactly what I needed at that time. She held space for me to express my fears and concerns about my teaching, and was able to offer some really helpful tools to get me over the hurdle. I went from feeling totally anxious and unable to see the way forward, to being strong and confident in my knowledge, clear on how I would like to teach moving forward, and excited to step into class to teach my upcoming Prenatal Yoga series. Such a beneficial session.'
- Nikki, NSW, Australia
'From my first mentoring session with Ana, I could tell that she was excellent at picking up on the subtle cues of my personality and adapting her questioning and discussion to where I was currently at on my yoga teaching journey. Before and after every session, she had always taken some time for consideration, which meant our sessions were always productive and I walked away with a clear plan and goals to work towards before our next session. Over six sessions, I have gone from having a messy cluster of ideas to having successfully streamlined my yoga business and feeling confident in the direction I am moving to share yoga with women. I now have some exciting online programs and resources moving towards completion / fruition.'
- Claire, TAS, Australia
Costs
ALL PRICES ARE IN AUSTRALIAN DOLLARS AND INCLUDE GST FOR AUSTRALIAN RESIDENTS.
Your payment will be processed securely through PayPal, or eWay. Pay via Credit Card (check-out as a guest – no PayPal account required), or via your PayPal account.
1 hour Mentoring Session
$80.00 AUD
(NB e mail [email protected] after placing your booking to specify the teacher you wish to have mentor you)
You receive:
1 hour session
recording of session
PURCHASE
30 minute Follow-up Session
$50.00 AUD
You receive:
30 minute session – either Mentoring or Personalised
(NB e mail [email protected] after placing your booking to specify the teacher you wish to have mentor you)
Recording of session
PURCHASE
1 hour Personalised Yoga Class
$120.00 AUD
*If you purchase 3 or more session the price per session is just $120
(NB e mail [email protected] after placing your booking to specify the teacher with which you wish to have your private session)
You receive:
1 hour session
Recording of session
personalized, written sequence, emailed to you after the session
PURCHASE